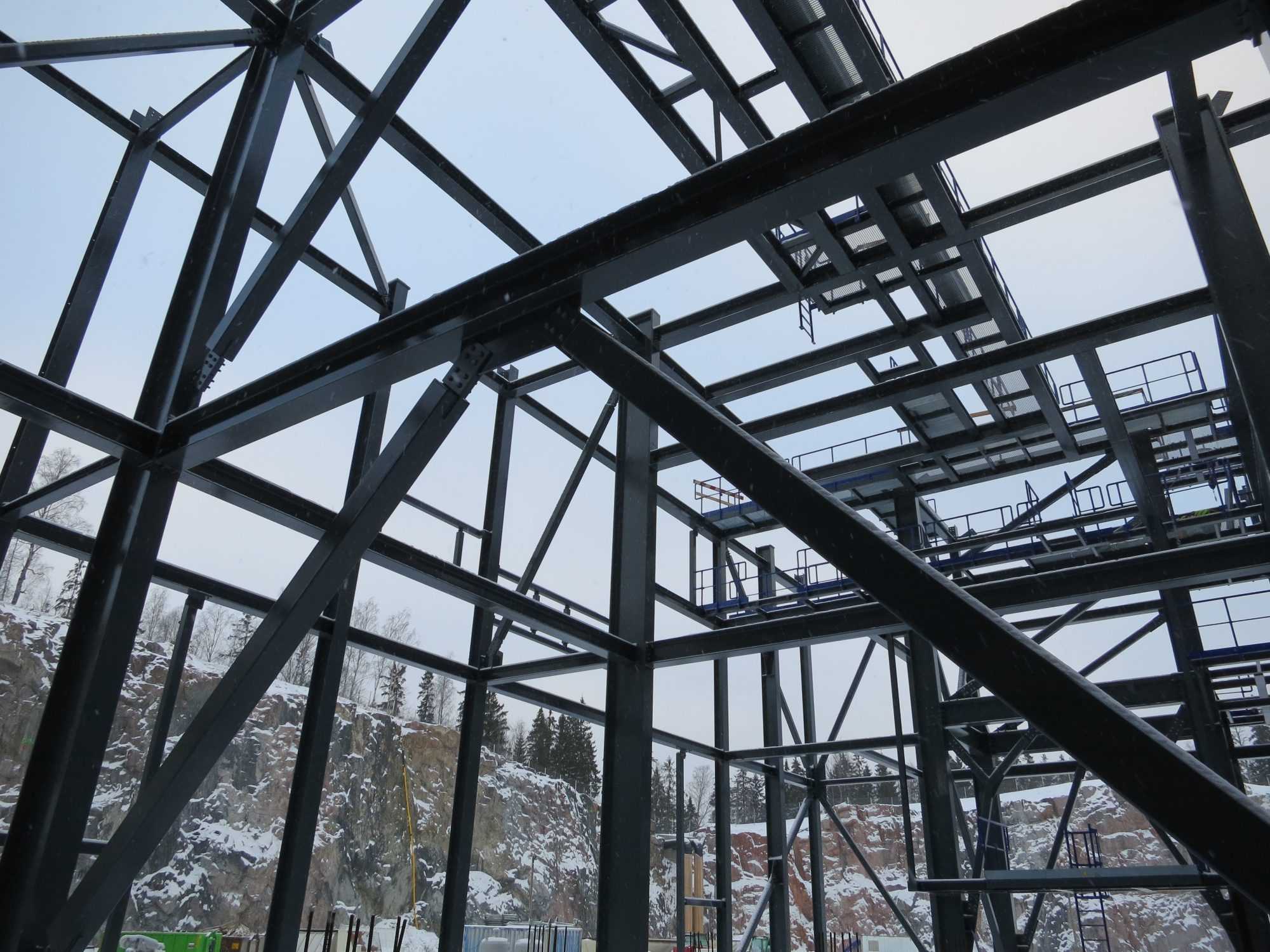 Quality and ability
Who are we?
---
We have been an active player in the metal industry since 2005. With our professional team of experts and vast technological and production potential within the scope of metal machining, welding structures, corrosion protection and reinforcing steel production we are here to tackle projects of all scopes and difficulties.
We specialize in designing, manufacturing and assembling of steel constructions and other steel elements.
Quality
---
The superb quality of our products and services has long enjoyed the recognition of our clients.
We use proved state-of-the-art technologies and high precision equipment to ensure the best quality services possible.
Quality control of structure dimensions, welding joints and anti-corrosion treatment is performed in accordance with requirements of EU standards. We use only certified materials from the top steel mills within the EU. Random durability tests of our produced structures are done in a certified laboratory.
We are engaged in the certification of construction products conformity assessment in accordance with EN 1090-1 as well as the system assessment and certification in accordance with ISO 14.001
Our mission
---
We always work with our partners in order to find the best possible solution. Our certified designers are always ready to prepare steel construction project (KM, KMD) for hangars or other objects using the newest technologies. We take care of the smallest details on each stage of cooperation and provide an effective and professional team which ensures performance and service at the highest level – delivering quality which lives up to your expectations.
We ensure deliveries to every corner of Europe in a timely manner.
In "Baltmet" we always strive to improve and grow
Tons of steel sold monthly
Production capacity in tons